What we do 
Clean Coast team members' extensive field experience, unique skillsets and access to leading edge technology have allowed us to successfully manage environmental inquiries, restoration planning and design as well as communicate plans collect, analyze, store and share quality data with the public and our stakeholders.  
Clean Coasts provides expertise in:  
N

Habitat mapping

N

Wetland delineation

N

Culvert and habitat assessments

N

GIS analysis

N

Drone photography and videography
N

Remote sensing

N

3D modelling

N

3D animations

N

Ecological restoration design

N

Permitting
Our tools and resources
Our in-house experts designed the following resources to assist with and inspire others to complete coastal restoration and climate change adaptation projects in Nova Scotia and beyond.
Northumberland Strait Salt Marsh Atlas
The Northumberland Strait Salt Marsh Atlas contains information on the state of tidal flow for road crossings and salt marshes in Nova Scotia.  
The Clean Dataverse
The Clean DataVerse holds data collected through the Northumberland Strait Coastal Restoration Project executed by the Clean Foundation with several other partner organizations. 
A natural coast is an ecosystem where natural processes such as the flow of sediment, water and nutrients are uninterrupted supporting the healthy growth and spawning of native plants and animals.
A modified coast is an ecosystem has undergone human-intervention or modification. Examples of modifications include culverts, armour rocking, and dyking. These practices limit the flow of water, sediment and nutrients which can have negative impacts to native plants and animals. All of this culminates in the reduced resiliency of our coasts.
Coastal restoration is the process or attempts to improve the health of a modified coasts returning it as close to its natural state as possible.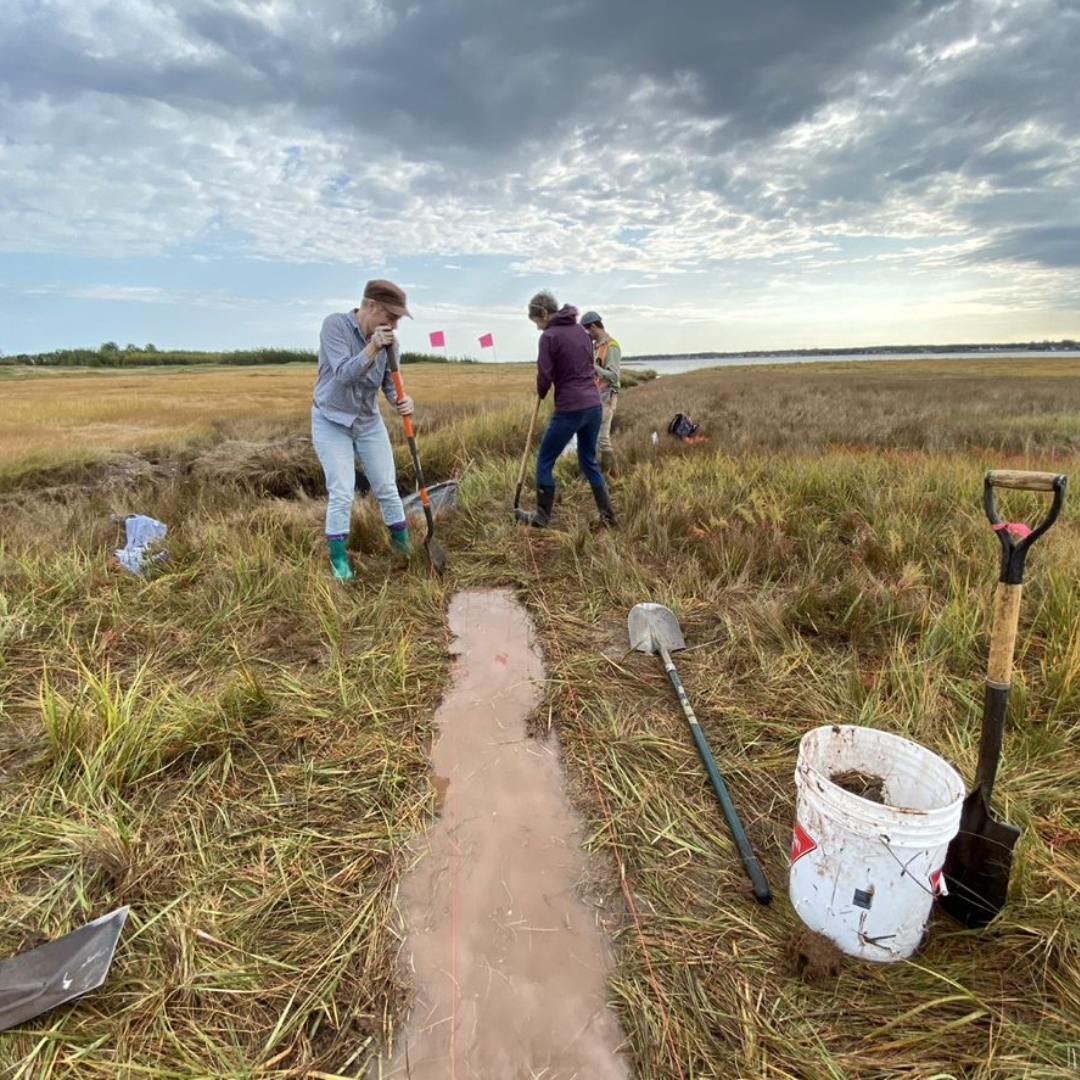 We view resiliency as the ability to be impacted and then recover from that impact. In Nova Scotia, this means ensuring communities and ecosystems are able to weather storms, rising sea levels and other climate change related events.
Climate adaption is changing something now so we are better suited to handling climate change in the future. Takes many shapes and forms, we use a variety of tools to help communities and ecosystems prepare for climate change.
Nature-based solutions is an umbrella term used to describe restoration practices and tactics that help maintain a natural coast where natural processes are uninterrupted and can support the healthy growth and spawning of native plants and animals.
A living shoreline reintroduces natural processes and shoreline components to a modified coast. Natural processes include the movement of tides and sediments, while the shoreline components can include sediment, reefs, and plants. These projects can integrate different combinations of hard engineering features (e.g. groins, sea walls, and jetties) and living features to secure and restore a more natural coast.
The same way we have beaches and rocky shores we also have saltmarshes. They are tidal wetlands that are exposed at low tide and underwater at hightide. They store carbon, filter water, buffer against storm events, stabilize the coast, and are home to many species of plants, fish, and wildlife.
Blue carbon refers to the carbon naturally stored by coastal ecosystems, such as salt marshes, kelp forests and seagrass beds. By storing carbon these landscapes help mitigate the effects of climate change.
Contact us
Have questions for the Clean Coasts team about our programs or services?
Newsletter
Stay in the know with Clean Coasts. Subscribe to our seasonal newsletter.