Experience
Clean strives to inspire environmental change through our outreach, engagement and education opportunities. From superhero puppets to home efficiency, and from watershed action projects to workplace lunch and learns, there's something for everyone.
This year, Clean's educational programming is available as both in-person workshops AND online learning experiences!
Find out more about our programs and resources
Something else you need?
We create curriculums and programs that raise environmental knowledge for all ages. Reach out to partner with us to build an educational resource or tool to meet your goals.
Ready to Book?
Follow the link below to book one of Clean's outreach, education or engagement programs. Someone from our team will get back to you to discuss options and confirm details. 
"The kids loved playing with the solar panels and wind turbines. Some of this equipment could be expensive to purchase as a class set, so it is nice for the kids to have the opportunity to see these items in action."
"It was enthralling. My students were on the seats of their pants throughout the entire performance. Now they discuss their lunches each day to make sure that they do not include litter that could harm animals."
"Recently, my students have been very engaged in how to help our earth. This gave them more background knowledge to use when making decisions about what they can do to protect the earth."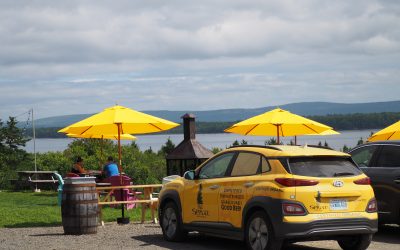 Big Spruce Brewing founder Jeremy White says EVs are a "no-brainer" for small businesses. Find out how they integrated one into their fleet.
read more