Are you a parent or teacher searching for education resources with an environmental flavour? Clean is here to help!
In Spring 2020, school closures due to Covid-19 meant many children and parents were at home and in need of support.
In response to this unprecedented time, Clean released free educational and engaging activities, videos, experiments, and other resources for parents, teachers, and learners at home. With over 30 years of environmental education expertise to draw from and a bank of curriculum-linked lessons and activities, we aimed to serve the teaching and learning community during this new wave of education.
We also featured some fantastic learning resources from our other excellent environmental organizations. Though there is a focus on grades P-8, many activities can be easily adapted for any learner.
We are happy to continue to offer these resources here, on our Learn at Home page! Happy learning!
Social Media
Check back here for regular updates or follow us on social media
Contact Us
If you have a specific resource you're looking for, or want to invite us to do a webinar for your online learning group, email EducateEngage@cleanfoundation.ca.
Your Home, Your Environment
We bring the environment inside, and explore ways that our homes are connected to the environment through energy and electricity!
All About Air
We'll be exploring air and the atmosphere using our senses, science experiments, and fun video games!
Earth Week
A special week of celebrating the 50th anniversary of Earth Day, with activities that promote understanding and loving our home planet.
Water Cycle
We go on a journey through the water cycle, and dig in to how we can conserve water from our homes.
Waste(less) Wonders
This week we'll sing along on one of Eddie's Litterless Road Tours, turn plants into paper (and back again!), take part in the 3 R's Olympics, and make an up-cycling project!
Renewable Energy
What is renewable energy and where does it come from? We'll explore that this week with activities and videos that highlight the importance of renewable energy for a clean future!
Foundations of Food
A week all about food? Yum! Join us for tips on packing low-waste snacks, examining our food footprints, getting into the kitchen with Bigfoot, and celebrating local growers in Nova Scotia.
Climate Change
This week we look at the important issue of Climate Change – from explaining it in simple terms to little learners, to discovering how to take action and be the superheroes our planet needs.
Wild Words
Exploring nature through the lovely lens of literacy, and celebrating the power of language to shape how we see the world.
Oceans
We are all connected to the ocean, no matter where we live. Join us this week as part of the OceansWeekHFX online celebrations of the sea!
Solar Week
We all like to have fun in the sun, but how can the sun help us live sustainably on earth? Join us for games, s'mores and more…
Set for Summer
After 12 wonderful weeks of learning, we will be looking ahead with ideas for bringing environmental learning to your summer!
Week 1: Your Home, Your Environment 🏡
We're starting by bringing the environment inside, and exploring ways that our homes are connected to the environment through energy and electricity! 
Week 2: All About Air 
☁️
Exploring air and the atmosphere using our senses, science experiments,
and fun video games!
Monday - Eddie and The Air Out There Video Game
 https://cleanfoundation.ca/super-eddie-game/ 
Theme: Air Quality and Renewable Energy 
Objective: To learn about the importance of good air quality and the benefits of using renewable energy instead of fossil fuels… and to have fun while learning! 
What to Expect: A fun video game for young learners with music, and mini games to complete within. You can choose to have the game read to you, or you can read the instructions on your own. Limited computer skills needed (the game prompts learners to click in the right places). Play time will depend on the learner but you can always come back for more! 
Materials: Computer (speakers on!), or phone, or tablet. This game does NOT work well with Internet Explorer. 
The game can be downloaded for free from the App Store or the Google Play store. Just search for "EnviroEddie:Air". 
Download is also available on the Clean website at: https://cleanfoundation.ca/super-eddie-game/ 
Tuesday - Build Your Own pH Indicator
Subject: Science 
Objective: Learners will understand acids and bases using a home-made pH scale and discover the effects of CO2 in the atmosphere on bodies of water such as the ocean. 
What to expect: A hands-on experiment using simple home ingredients to illustrate the pH scale. 
Materials:
Knife and cutting board 

¼ red cabbage 

Blender 

Kettle 

Straw 

Strainer, cheesecloth, or tea towel (Careful! They will stain) 

Clear glasses or containers 

Various solutions (lemon juice, vinegar, baking soda, or cleaning solutions like bleach) 

Optional: alka-seltzer tablets, or soda water 
Description:  
The pH scale is what we use to distinguish between acids and bases. Together, we're going to explore this scale using a simple red cabbage solution as our 'indicator'.  This experiment should be done with adult supervision. 
Building your indicator 
1. First, we need to chop up our red cabbage. 
2. Blend the chopped cabbage in a blender with a bit of water.
3. Put blended cabbage in a container, cover with boiling water. Let sit for 20 minutes, or until the solution is cool to the touch. 
4. Strain the solution through a strainer or cheesecloth. 
5. Dilute 100ml of your cabbage solution with 500ml of water. 
And there you have it! Your pH indicator is complete. The colour of the cabbage water represents neutral (7) on the pH scale. Now, it's time to explore the scale… 
6. Prepare clear glasses or containers with various solutions: Vinegar, Lemon Juice, Water mixed with baking soda, Bleach (be careful when handling bleach)
7. Pour the cabbage pH indicator into each solution container – watch for the colour to change! 
8. See if you can arrange the containers in order from most 'basic' (1) to most acidic (14). 
What happens to water when it absorbs C02 from the atmosphere? 
9. Place a container of water in the fridge (cooler than room temperature) 
10. Pour universal indicator into the water container 
11. Blow bubbles and observe the colour changes! 
We hope you have a lot fun exploring pH and how CO2 in the atmosphere can transfer into bodies of water. Send us your photos of your 'colourful' results and we'll share them! EducateEngage@cleanfoundation.ca. 
Wednesday - Senses Make Sense of the Air
Subject:  Science
Objective: To begin understanding the air/world around us by simply using our senses. All great scientists start out this way! 
What to expect: An activity that can be done on your own or as a family. This activity can be a discussion, or you can create a simple chart on a piece of paper to write down your observations. Multiple children in a family can make their own observations around their home or in the neighbourhood and then come together to compare their results. You can also try this on multiple days to see if temperature and weather change your answers. If you would like to share your answers with us, please email us at EnviroEd@cleanfoundation.ca! 
Materials: You and your senses! If you make a chart, at the very least, you will need a piece of paper and a pencil. We know you are a creative bunch though, so if you want to add colour or use a computer for your chart, GO FOR IT! 
Instructions: 
Discuss what you can't see! We breathe the air every second of every day but how do we know that it is really there? Use your senses to bring air to life. Have children identify which of the five senses they can use to sense the air around us. 
Can you name all of your 5 senses before you begin? 
Sense of Sight: What do we see that tells us that there is air all around us? Or a question for younger students: What do we see that tells us the wind is blowing? 
Examples: moving tree branches/leaves, long hair blowing around, wind turbines spinning. 
Sense of Hearing: Can you hear the wind blowing? What does it sound like? 
Added questions: Can you hear someone breathing or a pet snoring? Have you ever heard the wind make a whistling sound when it moves around a building or in a tunnel? 
Sense of Touch: What does the air feel like on your skin? 
Added questions: If it is cold, do the hairs on your arm stand up? If you waive your hand back and forth, can you feel the air? If you blow across your fingers do you feel or hear anything? Has the wind ever pushed you forward?  
Sense of Smell: What does the air smell like outside your home vs. Inside your home? Does it smell differently at certain times of the day or during different temperatures? 
Added questions: Sometimes the air has a scent depending on what's around you. Many scents won't hurt your lungs but that's not always the case for people with Asthma. Things like strong perfumes or air fresheners can do more harm than good. Can you think of scents in the air that are okay to breathe? Have you ever smelled the rain? Does the air smell like trees when you walk through a wooded area? Other examples: Flowers, various types of cooking/baking, salt water. 
Sense of Taste: Can you taste the air? Perhaps our sense of taste should be left to the food we eat! 
Note: If you are not able to get outside or there isn't a tree within view of your home, you can use an open window on a windy day, a pinwheel, fan or even a heating vent to prove that air is all around us. Alternatively you can have a child blow bubbles into a glass of water with a straw (straight from their little pink lungs!).
Your Submissions

We love seeing how home learners are using our resources! Below, Levi and Regan share what they explored using their senses. Great work – thanks for sharing, Levi and Regan!
Thursday - Greenhouse Effect Gallop
.  
Subject: Science, Phys. Ed 
Objective: Learners will discover the fundamentals of the greenhouse effect within Earth's atmosphere. 
What to expect: An informative and engaging video, followed by an at-home physical activity that uses body heat and blankets to demonstrate the warming of the Earth's atmosphere. 
Description:  
Here we offer an effective, short and educational video explaining the 'Greenhouse Effect'. Carbon dioxide is acting like a 'blanket' on our planet, trapping in the sun's rays and increasing the temperature on the surface of the planet. We've also got a fun and simple activity for learners to try at home to replicate the greenhouse effect using your own body and some blankets!
Materials required:  
Blankets (or: sweaters, sheets, jackets) 

Timer 

Space to run around (indoors or outdoors) 
Instructions:  
1. Watch "Climate Change: Earth's Giant Tetris" video:
2. Start a timer.
3. Try and touch all the doorknobs (on one floor) in the house, or, run as fast as you can between two points outside the house.
4. Write down how long it took.
5. Put on a blanket.
6. Repeat steps 2, 3 and 4 
7. Put on a 2nd blanket 
8. Repeat steps 2, 3 and 4 
9. Put on a 3rd blanket  
10. Repeat steps 2, 3 and 4 
So, what happened?  
As you run around, your body is generating heat. The blankets act to trap in the heat you are generating as you run around the house, just like how our atmosphere traps heat from the sun. Touching all the doorknobs or running between two points as a timed and repeated activity is how we show the sun's rays heating up the surface of the earth.
Adding blankets is how we show we are adding carbon dioxide (CO2) into the atmosphere. The more CO2 (the more blankets) the more heat will be trapped by the Earth's atmosphere, increasing the temperature. Feeling the warmth under the blankets is just like what is happening to the earth with the greenhouse effect and increasing levels of greenhouse gasses like carbon dioxide.
We hope you liked today's activity! Questions? Comments? Email EducateEngage@cleanfoundation.ca
Friday Feature - The Gaia Project
Friday Feature: The Gaia Project
Who are they? Our friends at The Gaia Project are based in New Brunswick. Gaia is a non-profit charitable organization with the mission to empower youth to take action on climate change through education. They work with students of all ages, in both English and French, incorporating inquiry-based education, curriculum links, and local action in each of their projects.
Suggested activity:   Climate Quest Energy Read-a-long Activity
We recommend checking out their Climate Quest: Energy Read-a-long activity! Listen as Ainslee reads "Why Should I Save Energy?" by Jen Green. Then, use the activity sheet to crack the code to find a climate action! 
Questions? Comments? Write to us with what you'd like to see here next! EducateEngage@cleanfoundation.ca
Week 3: Earth Week 🌍
A special week of celebrating the 50th anniversary of Earth Day, with activities that promote understanding and loving our home planet. 
Week 4: Water Cycle Week 💧 
Water you going to be doing this week? We'll be taking you on a journey through the water cycle, and dig in to how we can conserve water from our homes.
Week 5: Waste (Less) Week 
♻️ 
This week we'll sing along on one of Eddie's Litterless Road Tours, turn plants into paper (and back again!), take part in the 3 R's Olympics, and make an up-cycling project! 
Monday - Eddie's Litterless Road Tour Sing-a-long
Description: Eddie and Kari talk about litter and waste reduction and sing the songs that have been performed in classrooms all-across Nova Scotia to the delight of young learners and teachers. A special funny, furry guest just might come by for a chat! 
 Subject: Music, writing/literacy, community, health
Objective: Learners practice rhyming, learn about empathy and can sing (and move along!) to Eddie's songs. Then, consider what rules you might create to help your classroom or household be waste warriors!
Suggested Activity:
Listen to Eddie's original waste-less recording where learners are reminded about the importance of living litter-free and creating less waste. Then, think about this…
Does your classroom or even your school have rules against littering? If they don't, try to make up a set of rules that your classmates could follow. 
What about your home? Are there rules your family want to create to reduce, re-use, and recycle together? You can write them together and place them somewhere that everyone can see. 
Eddie's first rule is to REDUCE YOUR WASTE IN THE FISRT PLACE! That means coming to school with food that is not in wrappers and throw-away packaging. Eddie says you can use this rule if you would like to! What would this rule look like at home?
Every province and municipality have laws surrounding littering. Older learners can research those laws and answer some questions: What are the laws? Are there fines? How much are the fines? 
You can send your answers or pictures of your rules and laws to EducateEngage@cleanfoundation.ca. We may even write you back! 
Tuesday - Make a Seed Bomb
Theme: Science 
Have you ever wanted to brighten up an area outside? Maybe you want to surprise somebody for for Mother's Day? Today, we're going to make a sneaky bright explosion of colors using wildflower seeds and scrap paper. We'll prepare a seed bomb that will brighten an area in just under a week! After all, April showers…. brings May flowers ?
Materials required: 
Large bowl (or any receptacle) 

Water (1/2 cup) 

Paper (from newspaper, flyers or other scrap) 

Blender  

Spatula 

Wildflower seeds (try to ensure they are local species – ask your garden store)

Screen (from a window) 

Cutting board (something flat to lay on top of drying seedbomb) 

Cast iron pan (something heavy) 

Hair dryer (optional, dries faster) 
Instructions:  
1. Tear up your paper into small bits 
2. Put half a cup of water in the blender with torn paper 
3. Blend into paste 
4. Place screen on bowl 
5. Sprinkle seeds onto screen 
6. Get a grown up to scoop some of the paper paste into your hands 
7. Squeeze out as much moisture as you can 
8. Place it on the seeds on the screen 
9. Shape and flatten 
Optional: run hair dryer to accelerate the drying process 
10. Place something heavy on your seed and paper mixture. (We used a cutting board and cast-iron pan!). Then leave to dry.
There you have it! An easy home-made seed bomb packed with wildflower seeds.
How to plant: 
When you decide where you want your explosion of bright to happen and wildflowers to grow, place your seed bomb onto some soil, and water until it is damp to the touch.
The next few days, you should ensure your seed bomb remains moist. The seeds are germinating inside the moist paper and soon after they will root and spread into the soil. Not before long, you'll have a wonderful burst of wildflower colour!
How did your seed bomb turn out? We'd love to see your photos! Send them to EducateEngage@cleanfoundation.ca.
Wednesday - 3 R's Olympics - Going for Gold
Theme: Waste management, sustainability
What to expect: A fun and easy craft to get learners thinking about the 3 "R"s – Reduce, Re-use, and Recycle. You can use the medals around your home as a way to encourage environmentally friendly actions.   
Materials:
Scissors

Glue stick or a glue-gun

A cup

Coloured markers (yellow, and copper/bronze/brown)

Thick paper, cardboard, or the back of a cereal box – use what you have!

Ribbon, string, or twine
Instructions:
1. Cut out 3 circles on your cardboard or cereal box. You can use a circle shape to help you trace, like an upside-down cup.
2. Colour 1 circle yellow, and another  brown or bronze. You could also use coloured paper in the shape of a circle and glue it on to the cardboard.
For the silver medal, you can cut a piece of tinfoil and wrap it around the medal for a shiny 'silver' look!
3. Glue the ribbon to the back of the medal. Be careful if you're using a hot glue gun!
4. Write your 'R' word on the medal. Remember, 'Reduce' is the most important of the 'R' words, so it will be on the gold medal. Then, 'Re-use' is silver. Finally, 'Recycle' goes on the bronze medal.
When you are done making your medals, think of ways you can use them around your home. Maybe you will decide to hang them to remind everyone to practice the 3 "R"s, or maybe you will hand them out when you see somebody doing one of the 3 "R"s each day. 
Hey look! Eddie got a gold medal for 'Reducing'!  
How are you using your 3 R's medals around the house? We'd love to see! Send us a photo to EducateEngage@cleanfoundation.ca.
Additional resources:
VIDEO: The importance of the 3 R's
Thursday - Upcycling! Making a Greenhouse
 Theme: Science 
What to expect: Today, we 'dig in' to the idea of 'upcycling' – taking materials that might otherwise have been thrown away to make something new and useful! Follow along with Raoul in a step-by-step video that explains how to build a simple greenhouse using materials found around the house. Ready to kick start your summer veggie garden?
Divert NS has created an excellent resource here on How to Build an Egg Carton Garden
And did you know it is International Composting Week? Check out these free WasteLess Gardening Webinars from Halifax Solid Waste.
Additional resources 
What is seed germination? Video from AumSum
Reduce through Upcycling Challenge from Divert NS
Friday Feature - Divert NS
Friday Feature: Divert NS
Who are they? Divert NS works with Nova Scotians to improve the province's environment, economy, and quality of life by reducing, reusing, recycling, and recovering resources. 
Their educational efforts are province-wide, spanning from social media campaigns, in-school curriculum materials, industry-specific summits, to face-to-face communication in community settings.
Check out their impressive Education page, including curriculum-based lesson plans, school waste audits, activity packs, and annual scholarship competitions for youth.
Suggested activity: Single-Use Plastic: From Producer to Pro-Reducer!
"In this activity. learners explore "silly" and "smart" ways to package our everyday items. They have the opportunity to learn about how the Mi'kmaq traditionally transported and stored various foods and everyday items. Students explore the concept of a plastic-free grocery store; think about alternatives to single-use plastic; and make a pledge to refuse plastic."
"Silly packaging" from www.instagram.com/pointless_packaging
Mi'kmaw baskets: photos from Nova Scotia Museum – Ethnology Collection.  Text adapted from Pa'skite'kemk (Mi'kmaw Basketry) 2007 Mi'kmaq History Month Poster. Eastern Woodland Print Communications, Millbrook, NS Mi'kmaq History Month posters: www.mikmaqhistorymonth.ca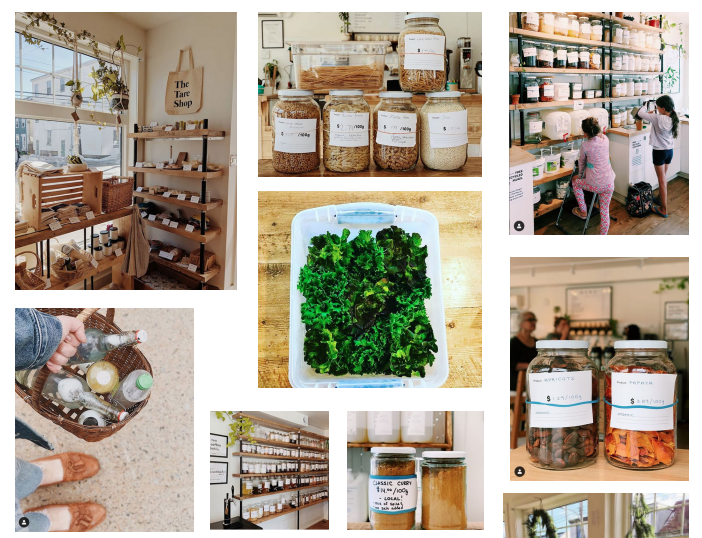 The Tare Shop: Photos used with permission from The Tare Shop www.instagram.com/thetareshop
Above images from: Divert NS Grade 6 Learning Experience: Single-Use PLastic: From Producer to Pro-Reducer https://divertns.ca/assets/curriculum/GR-6-Single-Use-Plastic.pdf
Week 6: Renewable Energy Week
W
hat is renewable energy and where does it come from? We'll explore that this week with activities and videos that highlight the importance of renewable energy for a clean future!
Week 7: Foundations of Food🍽️
A week all about food? Yum! Join us for tips on packing low-waste snacks, examining our food footprints, getting into the kitchen with Bigfoot, and celebrating local growers in Nova Scotia. 
Week 8: Climate Change
🌀
This week we look at the important issue of Climate Change – from explaining it in simple terms to little learners, to discovering how to take action and be the superheroes our planet needs.  
Monday - Exploring Your Naturehood
Theme: Nature literacy, Community, Health
Materials: 
Pencil

Piece of paper to record your findings

Clipboard, thin hardcover book, or a good piece of cardboard

Hat and sunscreen
Description: Spring has sprung, so now is a great time to discover what types of plants are in your "naturehood". Take a walk around your block with a trusted adult and take note of the different types of plant life that surround you. You may discover a plant that you've never noticed before while rushing off to school each day. Slow down, look down. 
Can you come up with 20 or more nature words while you are walking around? Eddie is up to 27 words – can you beat him? 
If you see someone out tending their gardens, ask them if they can tell you what they are growing. You might learn some new nature words and make someone feel special about their garden! Remember to practice social distancing too! 
If there aren't many gardens near where you live, focus on the trees or hanging baskets from balconies or storefronts. You might even find something green growing between sidewalk cracks. Nature always finds a way! 
Send us your list of nature words – we would love to see what you found! And if you beat Eddie (more than 27 nature words) we will share some of your words on our website send you a thank you note from Eddie himself! Oh and don't worry about proper spelling, some plants have big names – just do your best! 
Some of the plants Eddie found in his naturehood… 
Tuesday - Animal Name Match Game
 The words we use have a huge impact on how we see the world around us. And there are over 6,500 spoken languages around the world! 
The word for 'dog' is different in English, French, Spanish, German, Portuguese… etc! So how do we find common ground? 
To help scientists communicate about plants and animals across languages, we use something called 'binomial nomenclature'. Yeah, say that 5 times fast! Also called the 'scientific name', every known species in the world has one – so no matter where you are and what language is spoken, the species 'scientific name' remains the same.
Check out this video before playing the 'Animal Name Match Game' below!
Activity: Animal Name Match Game
It takes experts years to memorize scientific names of species within their area of expertise – and even then they might not know them all!
Below are 5 common animals found in Canada. Can you match them to their correct 'scientific name'?
Email us your best guesses! We'll provide an answer key, and if you email us by Friday June 5th, we'll enter you in our Words Week prize draw!
Wednesday - Story Time with Kari!
Subject: Literacy, Language Arts, Art 
Materials: Your ears and your imaginations! 
Description: 
This week we are focusing on words, so naturally, we need to have a story time!  Kari and her little friend 'Yellow' will enjoy a tale written and illustrated by Leo Lionni called Fish is Fish.  
Listen along with us and imagine the two worlds that the author paints with his wonderful words! Yellow has a few questions along the way, which is great because asking questions is how we learn! 
Who is Yellow? Well, Yellow is very bright and loves learning new words. Their favourite colour is… you guessed it, yellow! Eddie helps Kari take care of Yellow from time to time. They are so sweet together!  
Ready to use your imaginations? Get comfy, and click below to start listening…
Tip: If you made a 'Words Nest' during Learn at Home Week #1, feel free to add some of the words you hear in the story to your nest! 
If you crave visuals for this story you can find a short animation of this very book at this link. 
Follow–up Activity – Create a Critter!  
Materials:
Paper

Pencil or colourful markers/crayons (don't forget to include yellow!) 
How To:
Ask a partner (perhaps a sibling or parent) to join you for this activity. Describe an animal to them without telling them what it is. Ask your partner to draw the animal you describe, and see if they can guess what type of critter you are talking about.
Example: In the story, the frog tells the fish about a cow. He says "They have four legs, horns, eat grass, and carry a pink bags of milk."  
When you are done, have your partner describe a critter to you as well, and draw it as best as you can! 
If you want to share your fun drawings with Eddie and Yellow, please do! You can send them here: EducateEngage@cleanfoundation.ca
Thursday - Learning Mi'kmaw
If you are reading this from Nova Scotia, that means you're in Mi'kma'ki, home of the Mi'kmaq people. Here, the native language spoken is Mi'kmaw, a verb-based language that is rooted deep in the way people see live and experience the land.  
Learning more about the native language in your area might help you see from a different perspective. For example, in Mi'kmaw, there is a special word that describes the concept of 'two-eyed seeing', called netukulimk.
You might remember this word from Week 3 of Learn at Home (if you missed it – make sure to check it out!)
Netukulimk is a word that describes a way of living with respect and  harmony with nature. It describes the relationships a person has with the world – physical, emotional, cognitional, social, spiritual. This includes the relationship with the physical features of the land, the rhythms and cycles and patterns of Wskitqamu (Mother Earth), and all her living beings and nonliving things.   
 Ready to learn some Mi'kmaw?
There are lots of great resources online for learning about the Mi'kmaw language. 
You could start by following this Facebook page, Learning Mi'kmaq – One picture at a time, which helps learners with basic everyday words and pronunciations, like this:
For a deeper dive into the Mi'kmaw language, check out Learn Mi'kmaq Online, which has an extensive curriculum to help learners with new vocabulary, practice short dialogs, do practice exercises, and listen to recordings of different Mi'kmaw speakers.
If apps are more your thing, the Listuguj Mi'kmaq Government has created an easy-to-use app (Android Play store) to put on your phone for quick reference of how to pronounce, spell and translate common words. You can download the app here. 
Finally, a huge 'spoken dictionary' project exists online at Mi'gmaq/Mi'kmaw Online, where you can search words and hear stories and songs.
Ready to try it out for yourself? Here we go….
Activity: Name that Critter… in Mi'kmaw!
Using the resources provided, find the names for these animals. All of them can be found in Mi'kma'ki/Nova Scotia!
Eel: ________________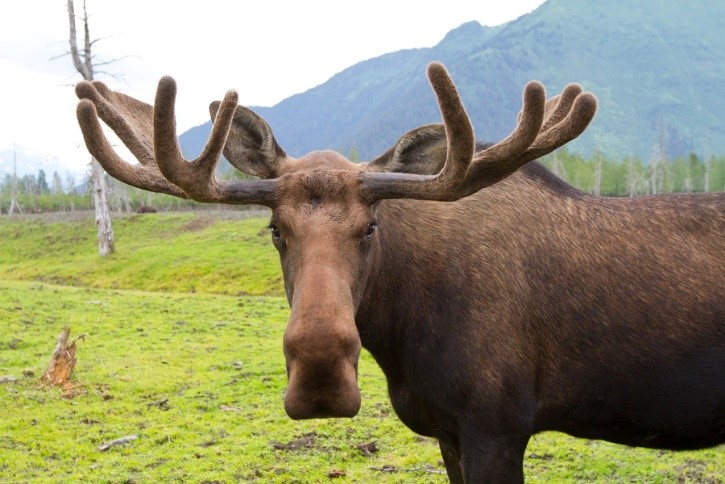 Moose: ________________

Muskrat: _______________
Salmon: ________________
 Send your answers to EducateEngage@cleanfoundation.ca to receive the answer key!
Friday - Black Birders Week
Did you know there are over 10,000 species of birds in the world? That is a huge diversity of birds!  
Some are tall and slender, like Whooping Cranes, others are small and fast, like Anna's Hummingbird, and some don't fly at all, like the Emperor Penguin! All birds are unique and beautiful in their own way. 
This week, the National Audubon Society celebrated the first #BlackBirdersWeek, inspired by the Central Park incident threatening Christian Cooper and in response to the recent killings of George Floyd, Ahmaud Arbery, and Breonna Taylor. It aims to raise awareness about the challenges black birders face, encourage emerging birders and scientists to pursue their passions, and to build diversity in birding and conservation. 
A person who studies birds is called an 'ornithologist'. Woah, that's a big word! Let's unpack it. 
In Greek, "orni" means 'bird' and "logos" means 'science' or 'study'. So, an ornithologist engages in the scientific study of birds.  
Below, ornithologist Jason Ward shows us how to use a very important tool for 'birders' – binoculars.
https://www.youtube.com/watch?v=cDX-DfIfPp4
No binoculars at home? Here is a video to help you make your own play set at home. And remember Kari and Eddie's tip: if you don't have the exact materials in the list – just look around your home and improvise! 
Suggested Activity: Build-a-Bird! 
Birds have some very interesting names. Many of these names are descriptive, meaning they describe how the bird looks. For example, the Black-bellied Whistling Duck looks like this: 
And can you guess what kind of noise it makes? That's right – it makes a whistling sound!  Another little bird you might see in Nova Scotia is the Blue-gray Gnatcatcher: 
As you can see it's a blue-gray in colour, and catches gnats and other insects to eat! 
If you could name a bird, what would you call it? Let's find out!
Materials 
Paper 

Coloured pencils, crayons, or markers 

Your imagination! 
Description
You are going to build your very own imaginary species of bird! 
To build-a-bird, start to think about what colours or shape you want your imaginary bird to be. Is it tall and slender, like a crane? Is it small and fast, like a hummingbird? Or maybe it doesn't fly, but glides through the water like a penguin! 
Once you have drawn your bird, think about what name might best describe it. Here are some fun examples: the 'White-winged Swamp Stork', the 'Little Red Long-Tailed Honeysucker', or the 'Great Yellow-legged Fish Finder'!
Send us in your birds and their names – we'd love to see what you create! Email us at EducateEngage@cleanfoundation.ca
Further Resources 
This week, children may be asking questions about big issues like racism. While we at Clean EnviroEd are not experts in this area, we recognize the importance of having these discussions with our families, especially right now. 
Here are some resources that may help you engage and navigate these conversations with your children. 
Week 10: Ocean Week 
🌊
We are all connected to the ocean, no matter where we live. Join us this week as part of the OceansWeekHFX online celebrations of the sea!
Week 11: Solar Week🌞
We all like to have fun in the sun, but how else can the sun help us live sustainably on the planet? Join us for games, s'mores and more…
Monday - Solar Oven Cookout
Solar energy comes from the sun, an energy that is always available and will never run out, so check it out! This oven can be made anywhere but we thought you might like to see how 'anywhere' can include a day at the beach.  
It is sure to impress fellow beach goers and you will be promoting solar energy at the same time.
Build Your Own Solar Oven
Materials:
Tinfoil

Medium sized cardboard box

Duct tape

Grilling rack

Hot dogs/Veggie dogs, or anything else you want to heat up

Don't forget to bring a little beach shovel if you are going to secure your oven in the sand on a windy day! 
Directions: Check out the video below and follow along to build your own.
You can also try Eddie's solar oven at home and make one of Eddie's favourite treats – chocolate covered graham crackers!  Scroll down for the recipe.
Eddie's Chocolate Covered Graham Crackers
Materials:
One small solar oven

One graham cracker

Around 25 chocolate chips
Step #1: Cover one graham cracker in chocolate chips and place it on your solar oven.  
Step #2: Wait for the chocolate chips to melt and then spread the chocolate evenly on the cracker. 
Step #3: Place the cracker in a container and put it in the freezer for 1 hour to let the chocolate harden. 
Step #4: The chocolate covered cracker is ready to eat! You can eat it as a whole or break it up and share it. Eddie also likes to break it up over ice cream on a warm summer's night. Enjoy! 
Tuesday - Build a Solar Racer
In Week 6 we learned about renewable energy. We learned that there are alternative technologies that exist to create electricity.  
You might remember that electricity is all about the flow of charge. 
One of the ways we can achieve the flow of charge is using photovoltaic cells, or, PV cells. PV cells use a material such as silicon to absorb energy from sunlight.  
The sunlight energy causes some electrons to break free from the silicon atoms in the cell. These 'free' electrons move to one side of the cell, creating a negative charge and leaving a positive charge on the other side. 
When the cell is hooked up in a circuit with wires, the electrons will flow through the wires from the negative side to the positive side, just like a battery! This electron flow is electricity, and it will power whatever you connect to its path – a light bulb, a motor, etc. 
PV cells today are still only able to capture a small fraction of the sun's energy, so acres of them are necessary to collect enough light to create electricity on a large scale. 
A lot more scientific work needs to be done to make them more efficient and take up less space. Despite the challenges, solar panels are used to power many things such as emergency signs, school crossing lights, and more. 
Many people are also able to power their homes by mounting solar panels on the roof, and this will only get easier as the technology continues to advance. Maybe you'll be the one to improve solar technology when you grow up! 
Activity: Build a Solar Racer 
What You Need: 
2 solar cells*  

Small electric motor (Try hobby or electronics stores, and make sure you get one with a motor pulley) 

For the car body: cardboard milk carton, water bottle, cardboard, foam board, or similar materials 

For the wheels: plastic bottle caps, film canister caps, toy wheels such as K'nex, etc. 

For the axles: Stiff wire or wooden shish-kabob skewers 

Straws or eye screws to mount the axles 
*The solar cells can be sourced from various places, such as from an old solar path light from the garden, most of these stopped working for reasons that don't relate the solar panel.  
What You Do:
1. Choose a material for the car body, which is called the chassis. Think carefully about this: you want something strong, but also something lightweight so it needs less power for the motor to move it. (But be careful — if it's too light, it can easily get blown about by the wind.) A big part of engineering is finding the right balance between weight and strength. 
2. Use a nail to poke a small hole in the center of your wheels. Make sure the stiff wire or wooden skewers you use for axles fit in the holes tightly. Take an extra cap and cut off the sides, leaving just the top part, which usually has a small inner rim to help keep the bottle from leaking. Glue this cap to one of your wheels. You have just created a pulley for your driving wheel; the inner rim of the extra bottle cap will support your car's drive belt. (You can try using a film canister cap for this step instead of cutting a bottle cap. If you are using toy wheels like K'nex, you can just use a smaller wheel mounted on the inside of your main wheel to act as the pulley.) 
3. Now, mount your axles onto the chassis. Depending on what your chassis is made of, you can thread the axle through eye screws mounted on the bottom. Another easy method is to tape straws on the underside of the chassis and thread the axles through them.  
4. Attach the small motor pulley to the motor shaft. Determine where to mount the motor by connecting the driving pulley with the motor pulley using an elastic band as a drive belt. Position the motor so the band is slightly stretched (but don't stretch it too much!). Mount the motor with glue or tape it in between a small frame of wood or cardboard blocks. 
5. Use clear plastic tape to attach the two solar cells together side-by-side; then connect them in a series circuit using the alligator clip leads. Connect the positive terminal of one cell to the negative terminal of the other. Connect the remaining terminals to the motor. If the motor spins the wrong way, switch the leads where they connect to the motor. Once it's connected properly, you'll probably want to use to tape to help keep the wires under control. 
6. Mount the solar cells on the chassis at an angle where they will receive the most sun. Take your car outside to a sunny sidewalk, connect the drive belt, and watch it go! 
Designing and building a car from scratch involves a lot of perseverance and trial and error, so don't be discouraged if yours doesn't work perfectly right away.  
Experiment to see if you can improve the design of your solar car. How fast does it go? Does it drive straight? How would it perform with only one solar cell? What if you used smoother wheels for less friction?
Keep testing new ideas to make your car work better!
Sources: 
https://www.homesciencetools.com/article/solar-car/ 
https://www.nrel.gov/docs/gen/fy01/30828.pdf 
If you want to buy a ready-made car:  https://www.homesciencetools.com/product/solar-powered-car/ 
If you want to buy a solar car kit: https://sunwindsolar.com/ 
Wednesday - Solar Spotting
In today's video, Kari discovers the difference between renewable resources and non-renewable resources.
Solar power is one of the great renewable resources we have. The sun can give us power to turn on our lights, heat up our toaster and even warm up our showers. Solar panels collect the sun's energy for our homes and businesses.  
Activity: Solar Spotting! 
Materials: Pencil and paper (optional) 
Description: 
Take a walk around your neighbourhood with a trusted adult and play Solar Spot! Your eyes will be mainly on the rooftops where solar panels live to collect the sun's energy. Some houses only have a few, while others have enough to cover one whole side of a roof top! Smaller solar panels may also be found in gardens for outdoor lighting. 
When you spot them call out "Solar Spot!" And then count how many panels there are. They will look like large dark rectangles or even squares. You can keep track of your score with a pencil and paper or just try to remember the numbers in your head. Add them on the spot or tally the numbers when you get home. 
If you live in a city centre where there aren't many homes nearby, you might see some on top of businesses or alternatively you can go for a family bike ride to another part of town and take a look around. You can even play this on a road trip of any length!  
If you like, you can come up with a fun prize for the winner. For example: One extra scoop of ice cream for dessert or no chores for one day. Bragging rights are pretty cool too!  
Safety tip: The sun is very powerful and can heat our homes, so imagine what it can do to little you! Protect yourself while having fun. Eddie and Kari like to play Solar Spot after our supper time so that the sun isn't as bright, especially when we are looking up all the time!  
Feel free to let us know how many solar panels you find and on what type of buildings you found them. You can send us your observations here: EducateEngage@cleanfoundation.ca. 
Thursday - Albedo: Turning Your T-Shirt into a Science Experiment
How does the color of a material affect its capacity to absorb more solar radiation (heat)? 
Today, we're experimenting with albedo – the amount of light/heat that is either reflected or absorbed by an object!
We will start with two bottles of water, a dark and a light bottle of water. Both bottles will be filled with 500 ml of 23 C°. We will then place the bottles under heat lamps with the same lamp intensity and distances. 
Both bottles have the same amount of water and start at the same temperature 
We will then check back every few minutes and monitor the changes. 
*Things to keep in mind: The materials of the bottles are different; therefore, the thermal properties are not the same and will not truly exhibit a pure albedo effect. 
Both bottles are placed under the heat lamp at 23 C° and temperature is observed every 5 minutes.
After 5 minutes we verify the temperature of the water in the bottles and we observe that the white bottle is at 25 C° while the black bottle is at 29 C°.  We continue to observe the temperature of the water and we can clearly see the discrepancy between the temperatures grow. (See table below)  
Temperature of water bottles under heat lamps 
Time (Minutes) 
White bottle (C°) 
Black Bottle (C°) 

0 

23 

23 

5 

25 

29 

10 

28 

32 

15 

30 

36 

20 

32 

39 
This experiment shows how regardless of the scale, the albedo effect exists. From the polar ice caps that are melting and the arctic regions getting darker, down to different colored water bottles – different colours will absorb solar radiation at different rates, which in turn, affects their temperature. 
This experiment has been adapted from our Clean Climate Action workshop and the full version including analysis, reflection and extension is available here : https://cleanfoundation.ca/tools-resources.  
Now it's your turn: time to turn your t-shirt into a science experiment!
This next part is to help you feel the albedo effect, we're going outside!  
Step 1: Find a suitable location, you want to make sure you'll have about 20 minutes of constant sunlight in a given spot, this spot should not cloud over or be affected by shade as the planet moves around the sun. (Avoid anywhere near any trees or buildings) 
Step 2: Find some clothing of similar thickness and material but of different colors. You should have at least one light and one dark, but anything in between will be useful. It's up to you to decide how many colors and shades you want to test. 
Step 3: Put on the lightest color and go outside, sit in the sun for 5 minutes  
Step 4: Come back inside and write down how you feel, if you have a thermometer handy, measure the temperature the clothing by folding the thermometer inside a sleeve.  
Step 5: Change for a different color, repeat Steps 3 and 4  
*It's important that you sit in the same place, don't exert yourself, and that the sun's contribution is as constant and consistent as possible. Oh – and don't forget sunscreen!
Friday Feature - Solar Schools Canada

Solar Schools Canada creates smart, local climate solutions by collaborating with schools to develop, fund and deliver renewable energy projects and related educational programs.
By supporting schools to develop renewable energy projects, they accelerate the transition to a low-carbon society.
Their programs prevent emissions tomorrow by using renewable energy to lead students in exploring STEAM, sustainability, climate and leadership, equipping the next generation with the knowledge, skills and self-confidence necessary to combat the climate crisis.
☀️  ☀️  ☀️  ☀️  ☀️  ☀️  ☀️  ☀️  ☀️  
Are you a teacher that would like to use renewable energy to lead students in exploring STEAM, sustainability, climate and citizenship subjects?
Check out the Renewable Energy Curriculum: Grades Primary-Six. The guide contains twenty-two lessons designed to lead teachers and students in exploring STEAM, climate, sustainability and energy subject matter through leveraging school-based solar projects to create situated, hands-on learning opportunities for students.
☀️  ☀️  ☀️  ☀️  ☀️  ☀️  ☀️  ☀️  ☀️  
Featured Activity: Make Sun Art!
Students will use sunlight and surrounding nature to create art on fabric, canvas or paper. Students will create a design or pattern using collected objects from nature. They will develop an appreciation for the beauty of shapes found in nature and the power of the sun.
Materials
• Natural objects such as collected leaves, flowers, or flower petals that can be pressed flat
• Method 1- White fabric or small art canvasses and Acrylic paint or fabric paint
• Method 2 – SunArt (also called Nature Art paper), basin with water and line and clothespins for hanging wet
What to Do
Tell learners that they will be using the power of the sun to make some beautiful artwork today. Explain that the sun's rays provide us with heat and light, which is called solar energy. Today you will use that solar energy to help create a special painting.
First, leaves, flower petals, and any other natural items must be collected. A nature walk is a perfect opportunity to do this. Dried leaves and flowers tend to not lay flat because of their crisp edges, so fresh is recommended for this project. Try not to pick or disturb living plants, just collect fallen items!
Method 1 – If you are choosing to do this project on something that will be washed, such as a tea towel, t-shirt, or tote bag, use fabric paint. Otherwise, acrylic paint will work. If fabric will be used as the canvas, make sure it will lay flat, it might need to be ironed first. Any double layered fabric pieces will require a piece of cardboard placed between the layers to prevent paint bleeding.
After collecting materials, distribute pieces of white fabric or small art canvasses to students and have them choose a colour(s) to use. They will paint the surface of their canvas and place leaves and other materials collected on the wet paint, ensuring it is nicely flattened for clearly defined edges. After the leaves are positioned, students will place their art pieces in the sun, whether outdoors (watch out for wind) or near a sunny window. After 2-3 hours, the paint should be dry. Students will remove the leaves and reveal their masterpieces.
Tell the students that with the help of solar energy, the leaves absorbed the pigments from the paint, leaving their design behind!
Note: Light energy from the sun provided energy for an absorption process to occur as the paint also dried. The
leaves absorb particular pigments from the paint, leaving the design behind.
Modification
Use coloured construction paper, and adhere the leaves using rolls of tape, sticky tack, or other removable glue. Place the artwork in the sunlight for several hours until the construction paper has faded and remove the leaves and adhesive.
Method 2 – Using cyanotype paint and paper, or SunArt paper
Paper is coated in iron-based chemicals that are sensitive to light. When light waves touch the paper, a chemical reaction takes place that causes a colour change. By placing objects on the paper, light is blocked from hitting it, but will change the surrounding areas, creating a silhouette. Submerging your paper in water stops the process and fixes the silhouette on paper.
Learners will first design the layout of their art and then in a shaded area will carefully place objects on the exposed paper. This must be done quickly because even indirect light may start to create the chemical reaction. The students expose their paper with objects on top to sun until it starts to change (approximately 2 minutes, but this may vary depending on the sunlight intensity). To stop the colour change reaction, the students will quickly remove the objects and move their drawing into a basin of water, soaking it for a minute. Then the paper is hung up to dry.

Extensions
Mathematics: Use natural objects (plant leaves and flowers, cones, twigs, shells, etc.) and examine natural patterns
and shapes. Are there symmetries? Do some shapes repeat? Can species of plant have different symmetries? Any
evidence of complicated geometry or repeating patterns at different levels of scale?
☀️  ☀️  ☀️  ☀️  ☀️  ☀️  ☀️  ☀️  ☀️  
Week 12: Set for the Summer!
After 12 wonderful weeks of learning, we will be looking back at some highlights, and looking ahead with ideas for bringing environmental learning to your summer!
Monday - Really Rad Rainforests
Tuesday - Eddie's 3 Favourite Fun Summer Outdoor Activities
Congratulations on 12 weeks of enviro-learning from home!
July and August are all about taking a break but that doesn't mean we take a break from being environmentalists, explorers, observers, or even teachers in our own way. Dig in the dirt, listen to the birds singing, catch a critter or two – love your time outdoors.  
Eddie's suggested list of things to do this summer:
1. Be a collector! Choose an item you would find in nature that you would like to collect this summer.  
Fallen flower petals, tiny rocks, seashells, 4 leafed clovers, leaves from trees or shrubs, rocks with funny shapes. You can turn your collection into an art project or write about it in a summer journal. It will be fun to read about what you found years from now! 
2. Name the trees on your street. 
Mr. Barky and Leafetta live in front of Eddie's house. There is even an old tree stump nearby that Eddie calls "Old Stumpy". We like to stand on Old Stumpy to feel a little taller and we also like to count its rings and imagine what the world would have been like when it was just a tiny seedling.  
3. Make a Fairy House or an Old Elf House at the base of a tree. 
Use only natural materials – no plastics please! We don't want birds or other critters to mistake parts of your fairy/old elf house as food. You can use twigs, rocks, wildflowers, pinecones or any other cool item you might find outside. 
And finally, please check out the many available activities our team has put together for young learners for the past 12 weeks. Activities for grades P-3 are typically posted on Monday's and Wednesdays but if you are looking for something more challenging, check out the activities posted on Tuesdays and Thursdays. 
Build a solar oven on a beach, plant your name, go solar spotting, bake Energy Boulders with Big Foot… there's so much you can do! 
Wednesday - Rockin' Rockhounding
Summer is here! Have you noticed how the trees are full of leaves now? Have you noticed any new sounds? Perhaps you've noticed some new smells? Have you been outside helping in the garden? Have you noticed any new creepy crawly friends? 
Today's activity will allow you to create your very own database, a collection of items for you to bring back to school and show your friends or share with family. It's a great inexpensive way to keep souvenirs of places you've visited or places you'd like to remember. 
Rockhounding is a hobby – sort of like being an amateaur geologist! But you don't need special skills or equipment to rockhound. You can collect rocks from places you visit, and label them! You can write where you found it, what kind of rock you think it might be, and any other descriptions you may want to add. 
There's no wrong way to do this, have fun with it!
Here's a link for some more information on rockhounding and how to get started: https://rochester.kidsoutandabout.com/content/getting-kids-rockhounding 
Click here for a table to help get you Rockounding!
Why stop with Rockhounding? Have you been to the beach lately? Do you plan on visiting various beaches? You can make a similar collection of shells you find at the beach and compare the differences in colors, shapes and sizes. 
Thursday - Flip The Tables on Teaching
Here at Clean, we love the environment, and love sharing what we know about it with learners – like you! And we bet it hasn't just been you doing these activities…
Have your parents or guardians been participating in the activities with you? How about your grandparents? Siblings? Cousins? Uncles, aunts? Have they been paying attention? Do you think they learned anything? 
Together, let's teach them something! 
Today, you're going to create your very own activity to share with your family and friends. Go through the Learn at Home website and find an activity you enjoyed doing, once you've found it, review the activity and make sure you've got all the necessary materials. You can follow the steps below for maximum success!
If you've got any questions, please write to us at EducateEngage@cleanfoundation.ca, we would be delighted to help you teach your parents what you've learned. 
5 Steps to ensure you succeed in delivering your activity: 
Step 1: Pick an activity you enjoyed 
It can be one you liked for the activity or perhaps because you felt it was an important lesson 
Step 2: Review the materials required 
Make sure you ask an adult for help gathering the materials required for your activity. 
Step 3: Evaluate how you want to deliver 
Now that you've reviewed your materials and the content, decide if you want to the activity the same way we did it together or if you'd rather put your own twist on it. When you did it, did you feel like it took too long? Was it too short? What would you add to make it more fun? 
Step 4: Try it out! 
Set a timer, figure out how long it takes you to get through the information and the material. Take notes and practice!  
Step 5: Take pictures! 
Don't forget to take pictures or video of your audience performing the activity and share it with us! We'd love to see what you've chosen to teach your parents and how you've chosen to do it. Send them to: 

EducateEngage@cleanfoundation.ca

 
Friday - FREE NextRide Colouring & Activity Book + WIN a Solar Car Kit!
Wow! Just like that, 12 wonderful weeks of learning has come to a close. But the fun doesn't stop here…
We've worked with our friends at NextRide to bring you something fun – the NextRide Colouring & Activity Book! A perfect companion for summer road trips, beach days, or rainy days t home.
Join Zevvy the Electric Car, Doug the Plug, Windy Wendy, and Eddie the Superhero Cat for word games, mazes, quizzes, and more.
And even better is that this is avialable for FREE for you to print and enjoy at home.
Click here to download and print the full Activity & Colouring Book!
Teacher Resources and Downloads