Clean's Virtual Education Programs
Hey educators! We know this year is different….
So we've adapted our programs to suit your needs. Whether you're teaching online, in a classroom, or with a group of home learners, we want to bring high quality, engaging, environmental learning to you.
All you need is a computer and an internet connection. Once you book with us, we'll send along more detailed instructions on how to make this experience the most effective for your group.
We look forward to the next time we can be back in your classroom and in person with learners. Until then, we're excited to see you on screen!
I wonder... science & sustainability webinars!
With only a few weeks left of school, know it can be a challenge to keep learners engaged and curious while meeting curriculum outcomes.
That's why we designed 'I wonder…', webinars designed for maximum engagement and fun, while sparking curiosity and aligning with curriculum outcomes.
Each program is supported with pre- and post- activities for learners to dive deeper into the subject matter, ask their own questions, and make connections. Webinars run at 30 minutes, but we are adaptable based on your group's needs.
I wonder what renewable energy looks like? (Grade 6)
Learners will get an introduction into how electricity is generated and how that differs between renewable and non-renewable energy sources. Nova Scotian renewable energy examples are highlighted.
I wonder why the greenhouse effect is so important? (Grade 7)
Learners will get the basics of how the greenhouse effect works and how humans have caused it to occur more quickly. The webinar concludes with what we are now doing to solve this problem.
I wonder what our coastline will look like in 100 years? (Grade 8)
Learners will understand how erosion and deposition on land and coastlines occur and how these processes have been and could be affected by human activity in the future.
I wonder how meteorologists measure the weather? (Grade 10)
Participants will learn how meteorologists measure weather (short term) and climatologists predict climate change (long term) and what they predict based on proposed scientific solutions.
Program length: 30 minutes, with supporting pre- and post-activities to support curriculum-alignment and students' curiosity.

Tech Requirements: Classrooms will need to join on a computer or device (preferably with webcam), via a solid internet connection.
We strongly recommend a screen at the front of the room for learners to see. Learners may also join via individual devices.
Some easy-to-find materials may be required for pre- or post- webinar activities.
Eddie's Litterless Quest *Limited availability
Due to a high volume of bookings, we have limited availability for the remainder of the school year, and we are now accepting additions to a waitlist for Spring 2021. 
Eddie is a loveable cat (puppet) and environmental superhero that is standing up for all the critters of the world and the environment they live in. This year, he's jumped onto the screen for his quest to rid the world of a very icky problem… litter! 
Through humour, rhymes, and story, children (grades P-3) learn the importance of keeping their neighbourhoods clean from litter and how actions in their daily lives can help the environment. 
Classes who participate in the webinar will be invited to take part in Eddie's Litterless Quest. Students will participate in a variety of teacher-led activities that, through a cross-curricular approach, will teach them about waste, health and nutrition, and how to make an impact in their communities. These activities will be provided to teachers with additional resources, support, and continued curriculum-alignment.
Capping off the program is a 'drop in' to your classroom (from Eddie's very special friend) to congratulate students on their litterless actions!
Program length: 25-30 minutes initial presentation. Eddie's Litterless Quest can be completed over 1 month (flexible). Follow-up webinar for groups completing the Quest is 15-20 minutes.
Requirements: A computer (preferably with webcam), an internet connection, and the ability to connect or project your computer to a larger screen for the group to watch.
Clean Energy School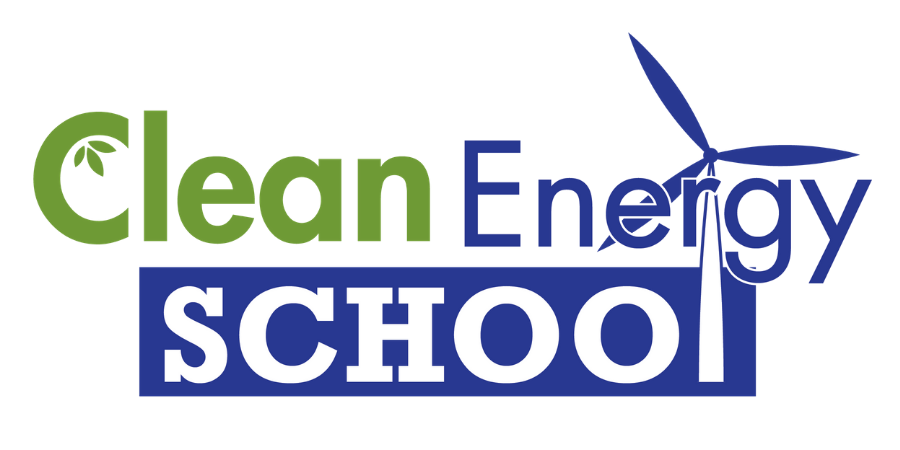 Learners will explore the world of electricity and energy through engaging videos, curriculum-linked activities, and live interactions with our education team. 
Starting with a foundation of energy basics and electricity 101, learners then discover electricity generation through four leading renewable energy technologies. They will reflect on the choices they make and how advances in technology are having positive effects on climate change mitigation.
By promoting critical thinking, student engagement, and a holistic view of the human-nature connection, we strive to deepen learning that will not only increase knowledge around these issues, but also foster environmental values and commitments among students.
How does this work?
Classrooms and learner groups will start the program with an Introductory Webinar, followed by 5 'Modules' completed in your own time. Each Module consists of a brief overview video and accompanying classroom activity as well as some discussion/inquiry questions.
The Module topics are as follows:
Module 1 – Intro to Electricity

Module 2 – Solar Power

Module 3 – Wind Power 

Module 4 – Hydro/Marine Power

Module 5 – Geothermal 
The program concludes with a Wrap-Up Webinar that reviews the learnings from the Modules, invites students to share observations, and launches an 'Energy Challenge' component of the program. While this is optional, it is a great tool to get students thinking about where electricity comes from, and how we can reduce our impact on the planet through GHG reductions.
Along the way, as you complete the Modules, our Expert Energy Educator is available for live calls to answer student questions (we ask that you please allow 24h notice for our team to accomodate your class. For example, if you think you will complete Module 3 on a Wednesday afternoon with you class, please let us know Tuesday afternoon so that we can be available to 'call in' to your class.)
Program length: This program can be completed in as little as 2.5-3hrs, or, you can choose to complete the 5 Modules over several days/weeks with deeper opportunities for inquiry and exploration. The Energy Challenge can be completed over the course of 1 month, or extended over the year based on student interest.
Requirements: A computer and large screen in front of your class/group, (or can be completed by learners on individual devices), an internet connection.
Clean Climate Action School
Clean Climate Action School is an engaging, cross-curricular program that is available to Grades 7-8 classrooms in Nova Scotia – and now it's available virtually.
Delivered over a series of 4 participatory and interactive webinars, learners will develop a solid foundation of climate science knowledge, as well as current and projected impacts, while examining how the world is responding to these great challenges.
This program aims to deepen learning that will not only increase knowledge, but foster environmental values so that learners are empowered to create change in their own communities.
Teachers will receive additional resources to support learning in and outside the classroom, including mini projects for students to build critical thinking competencies, research skills, and foster teamwork.
Some topics covered include:
history of climate change research
Earth's natural cycles (e.g. carbon cycle)
the greenhouse effect
Indigenous and oceanographic evidence of climate change
albedo effect
climate change solutions happening in Nova Scotia and around the world
Duration: This program is delivered over 4 'GoogleMeet' webinars (25-45min each) to be completed over the course of 1 month. Optional action challenges and in-class experiments are provided to teachers.
Requirements: Classrooms can join the webinar via laptop connecteded to a screen at the front of the class, or, on individual devices with headphones.
Book your class or group today!
How much does the program cost?
Clean's virtual education programs are free to public schools and First Nations schools in Nova Scotia for the 2020-21 academic year. For private schools, schools outside of Nova Scotia, and community groups – please contact us.
Are these programs offered in French?
We are sorry but at this time we are only able to offer our virtual programming in English.
What type of technology do I need for my class/group to participate?
We look forward to accommodating classes and groups with varying levels of technology and internet capabilities.
For Eddie's Litterless Quest, the program works best if you have a laptop or computer at the front of the classroom so that a webcam can be turned toward your students. Even better if you can connect or project to a larger screen for all to see.
For Clean Energy School, students can complete the video modules on individual devices, or watch as a class. For live support from our education team along the way, have a laptop or computer at the front of the classroom so that a webcam can be turned toward your students. 

Learning at home this year? Check out more of our online learning resources...
Want to stay in the loop about Clean's education programs, workshops, and resources?
Join our mailing list!